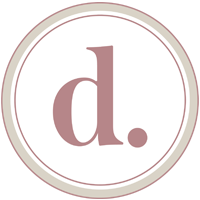 Are you frustrated because you talk about doing things better but nothing changes? We help you get results by working side-by-side with you and supporting you until you are ready to take this on. We call this "support to independence". We will support you to the point where you are ready to be independent – maybe that means you can do it on your own or we help you hire an HR professional to be part of your team.
We believe in delivering cost-effective customized HR solutions to you and have a tiered approach to the HR services we provide. Often times you will need different levels of HR within your organization and it is often impossible for all these levels of support to be provided by one HR person. We can offer all three levels as needed at different rates.
This is the "big picture thinking" part and where we help create/define the culture of your organization and how HR supports that.
We facilitate discussions with your leadership team about what's working and what's not working from a people perspective now and where you want to get to in the future. We also identify what's missing in your organization. We help you develop a clear path forward with an action plan. And we don't just leave you with a plan and no clear understanding as to how to implement it. We help you move forward so at the end of our time with you, you can feel good that you actually achieved what you talked about – action – not just wishful thinking
This is the "doing" part. This is the implementation phase. It can be one of two things:
You've been through some strategic planning with us and this is where we then work with you to carry out the action plan. We start implementing what you've identified as priorities.
Or…
We start at the place where you are feeling the most pain and begin working immediately to get some things off your plate…maybe you just need to hire some good people, maybe you need to identify who is doing what.
This is the part where we get you organized; from filing to making sure all of your paperwork is in order to fractional HR. We do it all!
HR Strategy
Planning Workshop
Performance Management
& Compensation
Policies, Procedures
& Employee Handbooks
Talent Acquisition Services
(Daeco Connect)
Leadership &
Management Training
Professional Resume Review & Interview Prep for Individuals