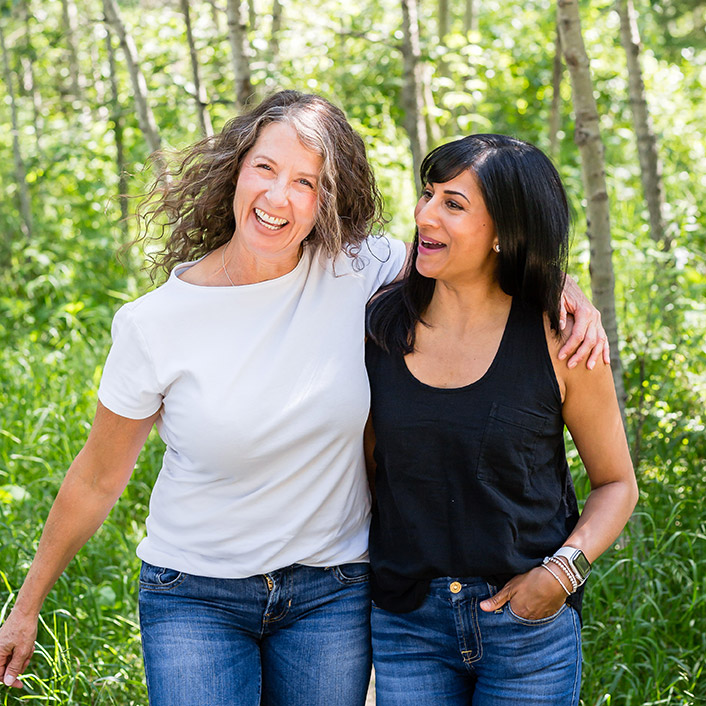 We preach intentionality with our clients and ask them – what kind of culture do you want? Every organization has a culture – whether it's intentional or it just came to be. We like to be intentional about culture and make an effort to understand where our clients want to be – and more importantly, what kind of culture you are trying to create. With that information in mind, we then design your HR systems, processes, policies and procedures.
So, how about us?! This is us being intentional about our culture. These are our values. This is what we live by at Daeco HR.
We thought it was pretty fun that our values fit into the ABCs and it helps us remember them and notice them and make decisions with them. And we like to work with clients who also resonate with these values.
We are true to our own personalities and values regardless of the pressure we might be under to act otherwise. We are vulnerable and honest with ourselves and others and we have authentic conversations. We take responsibility for when we are wrong and continue to work to be the best version of ourselves.
We are confident and courageous. We are brave. We are willing to take risks and have tough conversations. You can count on us to be all in. We set clear boundaries with others. We talk to people, not about them.
We make it our priority to make connections with each other and with our clients. We know that connection exists when we are responsible for having others feel seen, heard and valued – with no judgement. We are with you – side by side – a team. We seek real connection and will continue to have the conversations to get there.
Daeco HR Consulting provides human resources help in Calgary and Edmonton. We are comprised of human resources and communications professionals who don't like the typical, complicated HR stuff that makes managers cringe and avoid HR at all costs. If this resonates with you, then you would fit into our team.
If you are considering sending us your resumé, here is more of what we are looking for:
You want to change the way HR is done — if you really think human resources help can be provided in a practical, simple, common-sense way, then you will fit in nicely.

You enjoy helping others — if you like to see clients grow and have success because of some of the work that you've done, then you will find Daeco a great place to share in these wins.

You want flexibility and work/life balance — you get to pick your own projects and figure out when you want to have your time off. Take the summer off, work two days a week, or go away for a month in the winter. It is up to you. And you get to work with a team of other HR consultants who believe we can come up with fantastic solutions for our clients by pooling our talent and our knowledge.

You enjoy diversity — we work on all kinds of projects in a variety of companies; from engineering companies to dental offices. Every day is different and every project has it's own challenges. Some days we are leading a management team to figure out the big-picture strategy of how their HR systems need to be designed to fit into their business. Other days we are creating templates for offer letters or coming up with creative ways to attract people. We help companies with their people stuff — the systems and processes we put into place will help them make more money. That's the bottom line.

You would like to be independent but also want to work with other HR professionals. You like to work hard. We find our clients need tactical HR strategies and systems but also the roll-up-your-sleeves work of HR, like creating employee files, writing job descriptions or performance management discussion templates.

You enjoy being creative and innovative.
If this sounds like you, we would love to meet you! Send us an email or give us a call.