When your organization grows and you need to hire new team members, you're presented with an opportunity to add an amazing candidate to your team. Knowing exactly how to advertise your position and find the perfect candidate is not always easy, no matter how great your organization is. Hiring and recruiting is also a time-intensive activity that can stress even seasoned business owners and managers. Just because you craft a great job posting doesn't guarantee you'll receive great applications.
That's where HR consultants and recruiters provide guidance and help. Traditionally, these services are offered by separate entities. You can pay a recruiter to deliver resumes or hire an HR consultant to help you with interviews. At Daeco HR, we now provide end-to-end recruitment services to help you find your next hire. We do it fast and efficiently!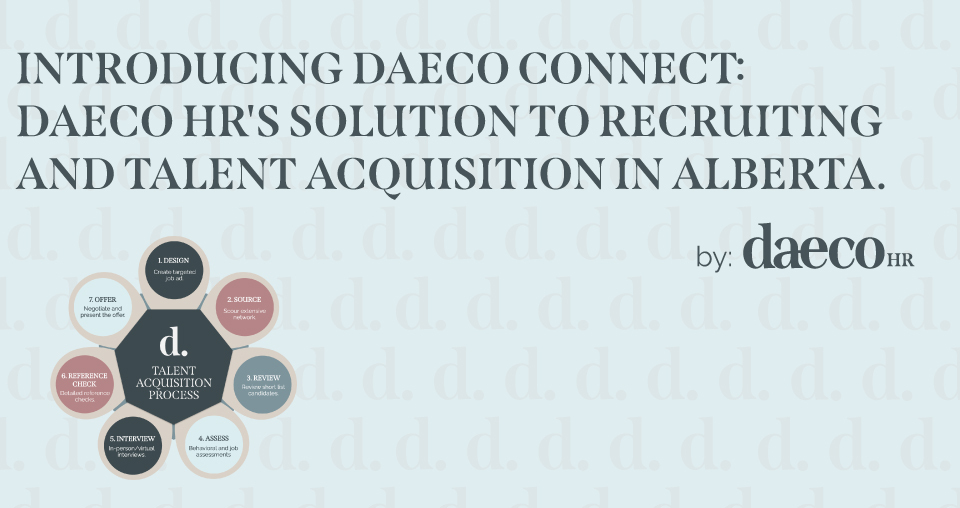 What is Daeco Connect?
At Daeco HR, we've been your go-to, in-house, outsourced HR, assisting with job postings, interviews, reference checks, and much more. To complement those services, we've launched our talent acquisition services division, Daeco Connect. While most recruitment agencies work in silos – they search for candidates, send them your way, and then move on. We take a strategic approach and are side-by-side with you every step of the way. We look at the big picture to first evaluate your hiring needs and then find candidates who are the right fit for your organization. We ensure they match your culture and values and are also highly qualified for the position. And once you have found your next hire, we can support you even further with a full complement of HR services from onboarding to performance management to compensation and much more.
What Does Strategic Recruitment Look Like?
When you work with our team at Daeco HR and Daeco Connect, you have access to expert support from start to finish in the hiring process and all the way through the employee's life cycle.
Clarify the Position.
We work side-by-side with you to help you find clarity in the position you are hiring for. When you know what you need from your next hire, it becomes easier to seek the right fit for your organization.
Find the Candidates.
Next, we actively seek out ideal candidates and conduct pre-screening interviews so you have the best pool of applicants to interview. We actively find exceptional candidates by scouring LinkedIn and professional networks and drawing upon a database of leads to find qualified candidates for your job posting. Even if your vacant position requires a needle-in-the-haystack type of find, our team can handle it. As part of our new division that offers this service, we've brought on an experienced team of professional recruiters who can seek out candidates for any role.
Guide You Through Interviews.
We'll sit with you during the interviews to coach your team on effective interview techniques, as well as provide advice and gather feedback on which candidates you prefer and which ones you don't. We'll also gather details to refine the candidate search as needed.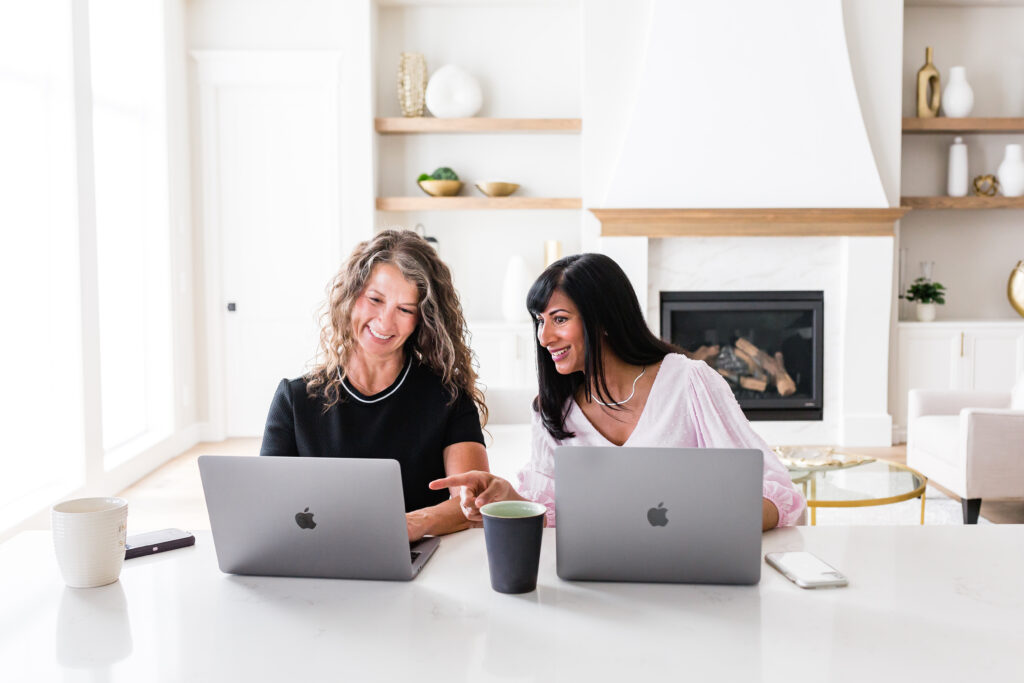 At Daeco HR, we've hired everyone from welders to CEOs. We hire good people – not just warm bodies. And we do it fast!
Ask the Right Questions.
During interviews, it's important to ensure the right questions are asked. We also use our behavioural assessment tool called Predictive Index. This tool helps determine whether a candidate is the best fit for your organization, in addition to their resume, skills, and experience shared in the interview. At the end of the day, if a new hire doesn't match the values of your organization, their skills and experience won't make them effective with your team.
Conduct Reference Checks.
We believe in authentic reference checks. We'll always check three references for your candidates – one from a client, a co-worker and a supervisor or manager. We gather details on each individual's strengths and weaknesses so you get the full picture of each person's potential.
Choose Your Next Hire.
Because we take the time to know your organization and your needs, we can provide advice and guidance to help you find the right person and make the best hiring decision.
Which Industries Will Benefit From Acquisition Services?
Any organization that needs to hire can benefit from our new Daeco Connect division. While we can support any industry, our team has extensive experience hiring in human resources, tech, trade, finance, and sales.
HR and Recruitment Services in Alberta.
At Daeco HR, we're dedicated to helping you and your company succeed. Our recruiters will work full-time to find you the best candidates and our HR consultants are here to support you throughout the hiring process. Contact our team to start your next hunt for amazing candidates and fill your vacant positions sooner.